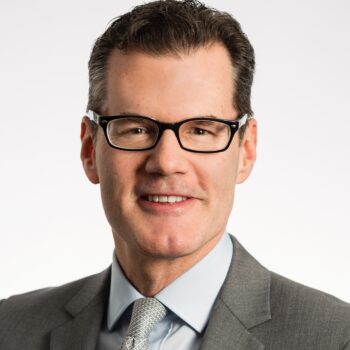 Stephen Trzeciak, MD, MPH
Professor, Chair & Chief of Medicine, Cooper University Health Care and Cooper Medical School of Rowan University
Stephen Trzeciak, MD, MPH is a physician scientist, Chief of Medicine at Cooper University Health Care, and Professor and Chair of Medicine at Cooper Medical School of Rowan University in Camden, New Jersey. Dr. Trzeciak is a practicing intensivist (specialist in intensive care medicine), and a clinical researcher with more than 120 publications in the scientific literature. Dr. Trzeciak's publications have been featured in prominent medical journals, such as: JAMA, Circulation, and The New England Journal of Medicine. His scientific program has been supported by research grants from the National Institutes of Health (NIH), with Dr. Trzeciak serving as Principal Investigator.
Dr. Trzeciak is the co-author of two books, Compassionomics: The Revolutionary Scientific Evidence that Caring Makes a Difference (2019), and Wonder Drug: 7 Scientifically Proven Ways That Serving Others Is the Best Medicine for Yourself (2022). His work has been featured in numerous media outlets including CNN, NPR, USA TODAY, The Washington Post, The New York Daily News, and Freakonomics. For this work, he was awarded the Influencers of Healthcare Award by The Philadelphia Inquirer. Broadly, Dr. Trzeciak's mission is to raise compassion and kindness globally, through science.
Dr. Trzeciak is a graduate of the University of Notre Dame. He earned his medical degree at the University of Wisconsin-Madison, and his Master's of Public Health at the University of Illinois at Chicago. He completed his residency training at the University of Illinois at Chicago, and his fellowship in critical care medicine at Rush University Medical Center. He is board certified in internal medicine and critical care medicine.