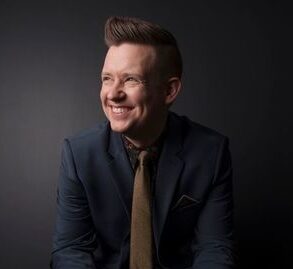 Harris III
Master Illusionist and Communicator
While hundreds of thousands of people around the globe know Harris "the Third" as an award-winning illusionist, in the last few years his career has exploded into becoming a sought-out keynote speaker, storyteller, and event curator. His endeavors expanded as an entrepreneur as he founded the Istoria Collective, an event and production company that creates and executes meaningful and transformative experiences for people and brands through both live events and a variety of other mediums.
Harris's greatest strength as a communicator is often found in his unique form of storytelling. He attracts audiences and holds their attention in a way few other speakers do, not only because of his 20-year background as a master illusionist, but also a highly effective and memorable keynote speaker who helps audiences discover what he refers to as "real magic." His excellence and uniqueness in doing so has taken him to thousands of stages in 49 states across America, and in almost 40 countries throughout Europe, Asia, Africa, and even the Middle East. He has presented to more than 2 million people worldwide, live in person, not including multiple film and television appearances.
The universal nature of his presentations has taken him to such a wide variety of venues that it's difficult to wrap your head around. He has been called upon by Elvis Presley Enterprises to create custom presentations for Graceland and asked to deliver creative and inspirational messages at fundraising events at venues like the Southwest Airlines Corporate Headquarters. He is invited to present at exclusive, members-only clubs like Manhattan's Soho House, the headquarters of tech giants like Pinterest, to TEDx events and arenas packed with tens of thousands at a time, like Catalyst Leadership Conference. Catalyst went on to add Harris to their prestigious and highly-respected Young Influencers List, naming him one of America's most influential young people.
After an already successful career as a speaker and performer, Harris is now entering the next decade of his career with a new enthusiasm for stories and art. With his perspective of what real magic is, Harris' presence is quickly being felt in new circles and industries. In 2016, he began a new season by relaunching STORY, the nation's premier conference for creators and storytellers. What began as a simple two-day annual conference has exploded into a prolific movement of culture-shaping storytelling. Under Harris' leadership, STORY has turned into a community who is gathering in multiple cities around the world through a variety of workshops, conferences, and events.
These are no ordinary creators' gatherings. Harris' STORY events have partnered with storytellers who create for companies like Disney, DreamWorks, Pixar, Nike, YouTube, NatGeo, and even NASA's Jet Propulsion Laboratories and more. That has led to Harris, himself, partnering with an equally impressive list of companies for workshops, keynotes, and presentations about storytelling, creative thinking, imagination and innovation, and how wonder transforms everything from leadership, to our workplace culture, and our creative processes.
Harris is awakening child-like wonder, imagination, and curiosity in a way that only someone who believes in real magic can.